NEWS
ZIZZO GOES 326 MPH TO SET CASTROL RACEWAY TRACK RECORD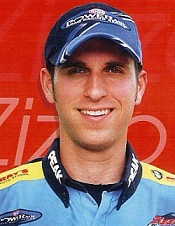 EDMONTON, Alberta (July 6, 2007) – T.J. Zizzo, Lincolnshire, Ill., further displayed his hold on the Knoll-Gas Nitro Jam™ Drag Racing Series taking the Torco Racing Fuels Pro Nitro Top Fuel No. 1 spot after the day of qualifying. Zizzo's 326.16 mph run set the Castrol Raceway speed record and put him in good position to win this weekend's CARS RV & Marine & Motorsport Rocky Mountain Nationals presented by Torco Racing Fuels.

Other current No. 1 qualifiers include Terry Haddock (Knoll Gas Torco Racing Fuel Pro Nitro Funny Car), Scott Cannon Jr. (Torco's CompetitionPlus.com Pro Modified), Rob Atchison (Alcohol Funny Car) and Pete Berner (Torco's CompetitionPlus.com Pro Stock).

Zizzo took the top spot as well as the Top Fuel Last Man Standing bonus with his 4.609-second pass. Zizzo came into the Rocky Mountain Nationals 13 points ahead of Bruce Litton, who currently sits No. 3 with a 4.725. Doug Foley's 4.645 puts him into the second position.

In Nitro Funny Car, Haddock holds the No. 1 position with a 5.052, 287.68. He's currently fifth in the point standings and earned the Last Man Standing bonus. Charlotte, N.C.'s Bob Gilbertson is second, followed by Paul Lee and Steven Macklyn. Jason Duchene, of Beaumont, Alberta, is currently not in the field.

Current Torco's CompetitionPlus.com Pro Modified No. 1 qualifier Cannon Jr., Lyman, S.C., covered the track in 6.128 seconds. He earned the Last Man Standing bonus as well. Ontario's Carl Spiering sits second followed by Chip King and Jim Halsey. Cannon Jr. entered this event No. 1 in the standings with a 31-point lead over the field.

Ontario-native Atchison, entering this event fresh off a win at the last Nitro Jam race, holds the No. 1 Alcohol Funny Car spot with a 5.887, 241.97. The pass also earned him the Last Man Standing bonus. Terry Munroe sits second, followed by current points leader Mark Thomas. Calgary's Roger Bateman is fourth and Edmonton's John Evanchuk is currently No. 8.

Berner, Crete, Ill., jumped to the Pro Stock No. 1 spot with a 6.460, 215.20, which also locked up the Quarter-Max Pro Stock Challenge. He's trailed by Brian Gahm, Robert Patrick, John Montecalvo and Bob Bertsch, rounding out the top five. Berner came into this event trailing Montecalvo by one point in the standings.

---