NEWS
KUMHO STREET WARRIORZ INVADES GRAND PRIX OF CLEVELAND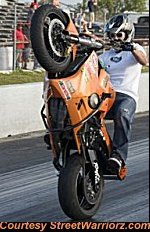 CLEVELAND, Ohio (May 16, 2007) – As the Kumho Street Warriorz street racing scene continues to grow, the series has struck a partnership with the Grand Prix of Cleveland to join the Champ Car World Series event June 22 – 24.

Combining the Champ Car World Series, one of the world's top open-wheel racing circuits, with the hardcore, street-savvy Kumho Street Warriorz, fans attending the 2007 Grand Prix of Cleveland at Burke Lakefront Airport will have the opportunity of witnessing these two unique styles of racing at the same venue. Spectators and other Kumho Street Warriorz participants can drag race street-legal daily-drivers under the lights on the track's front straight after the daily races are finished.

"We're thrilled with the opportunity to bring one of Ohio's biggest street racing events to Burke Lakefront Airport with the Grand Prix of Cleveland," said Jon O'Neal, Kumho Street Warriorz Event Director. "The event has been one of the most exciting fan driven events in Cleveland for years, and it's exciting to bring a new lifestyle to the weekend. Street Warriorz is not just racing, but combines the nightlife entertainment aspects including a car show, car audio competitions and various stage shows. We'll bring this entire party to the Grand Prix throughout all three days of racing. Who doesn't want to hammer it down the straight at Burke after seeing the Champ Cars, now we're going to give you the opportunity."

"We are constantly looking for ways to entertain our existing fans, but we are also looking for different avenues to attract new fans to the Grand Prix of Cleveland," said Assistant General Manager Maria Marzano. "We believe Street Warriorz is the vehicle to deliver on both value propositions."


--Advertisement--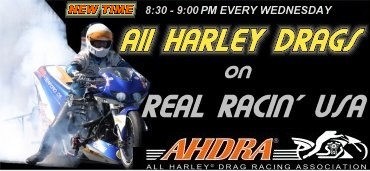 "The Cleveland market is prime for an event like Street Warriorz," added O'Neal. "We bring a lot of attitude and a 'street' mindset with these events, but one of the key objectives is to provide a safe environment for people to have some fun and race their cars. What better thrill than to pull onto the track at Burke Lakefront Airport and be able to race your car side by side with your friends?"

The judged car shows that are part of every Kumho Street Warriorz event are organized by the USACI (United States Autosound Competition International), a nationally recognized organization, and will include up to 29 classes covering all makes and models. The Outlaw SPL (Sound Pressure Level) car audio competition features booming bass, decibel drags and windshield cracking competitors putting it all on the line for bragging rights of the loudest stereo. The Kumho Street Warriorz stage will be the center of all of the weekend action including the Miss Grand Prix Contest, Michael Stanley Concert and the Kumho Barely Legal Bikini Contests.

The price to race or compete in any of the Kumho Street Warriorz events is included in regular spectator admission to the Grand Prix of Cleveland. All registration will be handled on-site.

REGISTRATION AT BURKE LAKEFRONT AIRPORT TERMINAL:

Friday: Drag Racing Registration: 9:30 am – 11:15 pm
Show & Shine Registration: 9:30 am – 2:00 pm

Saturday: Drag Racing Registration: 9:30 am – 11:15 pm
Show & Shine Registration: 7:00 am – 2:00 pm

Sunday: Drag Racing Registration: NOT ON-TRACK
Show & Shine Registration: 7:00 am – 2:00 pm with trophies at 4:45 pm

COST:

The cost will be $15.00 each day. This will include one Gate Admission plus a hang tag for entrance into Gate 13, and either parking in the East End Street Warriorz Corral or admittance into the Show & Shine Area.

TWILIGHT PIT PASSES TO SEE DRIFTING AND DRAG RACING FROM PIT LANE:

Friday for $5 starting at 8:00 PM (that $15 off the normal $20 price)
Saturday $10 starting at 7:00 PM (that's $15 off the normal $25 price)

Friday, June 22, 2007
9:15 PM - 9:35 PM Drifting
9:45 PM - 12:00 MIDNIGHT DRAG RACING

Saturday, June 23, 2007
8:20 PM - 8:40 PM Drifting
9:00 PM - 12:00 AM DRAG RACING

For more information, please log onto www.streetwarriorz.com or www.grandprixofcleveland.com.

---