| | |
| --- | --- |
| | Keep Up!! Join the Real Racin USA Mailing List Today! |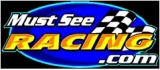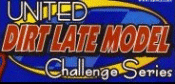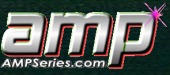 USE THE REAL RACIN' USA FLASH MEDIA PLAYER
Click on the Channel button to listen to latest show or download from list below.
Inside Florida Racing
Podcast Version 2008
Show #68 - Dec 8, 2008
An action packed, at times explosive show to end the broadcast year for Inside Florida Racing.
-Billy Ausburn talks about his career as a race official and his expanded role with the UDLMCS and Hendry County Motorsports Park in 2009.
-Steve Darvalics, IFR's Pandora Jewelers Driver of the Month for December celebrates his big win in the Charity Truckers 200. $14,000 was raised by race fans to assist young Lacey Pate.
- Jason Howell, son of Edward Howell, finished 5th in the Charity Truck race and put on a whale of a show in only his second time behind the wheel of a Pro Truck.
-David Wilson stops by on his way to NC to get behind the wheel of a Lee Faulk Racing Development car in 2009.
-Keith Butler talks about the Checkered Flag Sprint Series championship he won for 2008.
-David Rogers has his best finish in the Snowball since the late 1970s. He talks about the importance of good tech at race tracks and the Snowball Derby experience. Also A brand new type of late model has been unleashed by Rogers.
-Wayne Anderson is surprised with the Pandora Jewelers Driver of the Month award for November. Wayne won the Marion Edwards Memorial and his third Governors Cup last month.
-Jack Smith gives some advice on the subject of respect, aimed at one promoter in particular.



Show #67 - Nov 24, 2008
Wayne Anderson, winner of his 3rd Governors Cup and the third place finisher from the 43rd running of the Cup race at New Smyrna Speedway, Billy Mowery are guests.
Also featured are drivers Logan Bordeau (FASCAR ProTruck Champion), and Ryan Pancoast (Charlotte racer). Rick Bristol with news on the Charity Truckers 200 and his possible involvement at Bronson next year.
News that the the Sunbelt Series will return in 2009 without the FASCAR sanction.



Show #66 - Nov 17, 2008
It's got to be a great show with guests like this: Indy Car Racer, short track promoter and modified ace Davey Hamilton spends some quality radio time with hosts Rob Elting, Bill Green and Jack Smith talking about the new Indy Car Experience at Disney World, short track racing and Indy racing highlights.
And then a very rare interview with Robert Hart, owner of FASCAR, New Smyrna Speedway and Orlando Speedworld. In this hour long interview Robert Hart covers the "old days" the history of FASCAR , tackles the issues that confront race track owners today, and then gives fans a unique preview of the 2008 Florida Governors Cup.
The evening is topped off by a return to Inside Florida Racing by the "Superman" Sport Allen, who came of "retirement" to get a big sprint car win at East Bay Raceway Park last Saturday night.


Show #65 - Nov 10, 2008
East Bay co -owner Todd Hutto outlines the new Dirt4Dirt .com Promoters Association, and unveils the new sprint car series (top Gun Sprint Car Series).
Also Scott Jasek co-owner of the Indy Racing Experience announces the new venue opening Disney World Spoeedway.
Sean Reutimann previews the annual David Reutimann Charity Golf outing in Zepherhills. Kenny Dukes on the Big Dog Motorcycle show for Veterans Day.



Show #64 - Nov 3, 2008
Promoter Bobby Diehl is featured ; discusses the current hard times for racing and gives his alwasy positive look at the future. Late model and modified star Rob Partelo talks about his racing and the current situation with the economy. UDLMCS Race Director Billy Ausburn reviews the Kim Allen Memorial at Hendry County and previews upcoming event at East Bay. Shan Smith gets October Pandora Jewelers Driver of the Month Award. Rick Bristol with update on the Charity Truckers 200.


Show #63 - Oct. 27, 2008
Guests Include Jerry Dostie, New England Modified veteran from years ago who will make an appearance at the 2nd Annual Modified Reunion at New Smyrna in February. Also track owner Phil Guadagno from North Florida Speedway. John Sappraicone from DeSoto Super Speedway also appeared on the show.


Show #62 - Oct. 21, 2008
Travis Kittleson prepares for Nationwide Series race in Memphis and talks about his drive to succeed in NASCAR. Shan Smith, on a recent roll in Florida dirt late models, shares his excitement finally getting a win at the "Clay by the Bay". ASA drivers Stephen Nasse, David O'dell and Patrick Staropoli review the past weekend's event at Charlotte County. Reverend Larry Miller was the Faster Pastor at Ocala on Friday, his first time racing. Marty Little previews the upcoming Marion Edwards Memorial, a famous Florida race being brought back to life at Orlando Speedworld on October 24.


Show #61 - Oct. 13, 2008
Short Track Racing: Inside the Issues Part Two
Mike Cope, racing star and owner of Bronson Motor Speedway, talks about his track being for sale or lease, and gives his views on the state of racing. Mike Peters, owner of Ocala Speedway, amplifies on recent discussions about purse money, promotion and other issues important to racers, fans and other owners. Rusty Marcus, General Manager of Orlando Speedworld for the last several years, details the difficulties of race track operations.
PLUS: Two racers join IFR for bried interviews. One very young racer winning races at New Hendry County (Christian Augsburger) and one retired legend of the world of Modified racing (Leo Cleary). Carol Wicks updates fans on the Modified Reunion coming to New Smyrna Feb. 13, 2009. Real Racin' USA is the only way to get "Inside Florida Racing".


Show #60 - Oct. 6, 2008
Short Track Racing: Inside the Issues Part One
BJ Cavin gives fans the rundown of the big Friday races at Ocala with Sprints and Late Models.CeCe Brooks visited Don Nerone's Crash-a-Rama at East Bay. Roger Crouse celebrates Modified win at North Florida and is named Pandora Jewelers Driver of the Month. Terry Leiter talks about DeSoto Speedway experiences as a car owner and Dewayne Kelley shares his thought on race track operations. Much talk about promotion advertising and much more news.


Show #59 - Sept. 29, 2008
Jerry Binner and legend Ron Bouchard talk about the 2nd Annual Modified Reunion coming to New Smyrna Speedway. Dirt LM star Josh Peacock talks about his big win at East Bay in the UDLMCS. Promoter Ken Kinney makes some big announcements about the United Dirt Late Models. Racers Steve Darvalics (Trucks) and Brian Blum (ASA Late Models) had great weekends, and share their success. John Sarppraicone (Owner DeSoto Super Speedway) talked about the economic disaster last April. He was right on the mark, we hear his comments and open up discussions about the future of racing in Florida. Right now it is not pretty.


Show #57 - Sept. 22, 2008
Drivers on the show tonite are: Anthony Campi (recent winner in Super Late Models at DeSoto Speedway) - Troy Thiem ( stock car racer at DeSoto, Drag Racer at Bradenton, champion at both) - Jeff Thurman (truck racer at Charlotte) explains why he doesn't race these days. Hint:the economy and cost of racing.
Also: Jackie Nosbisch coming off his best run of the season in UDLMCS tour, preparing for East Bay race on the 27th. - Andy Lassara shares his ideas on driver promotions and sponsorship.


Show #56 - Sept 15, 2008
Butch Pierce, Competition Director for New Smyrna Speedway, makes his first appearance on IFR to discuss the future at Florida's fastest half-mile. Rick Bristol updates fans on the 2008 Charity Truckers 200, and David Rogers receives the Pandora Jewlers Driver of the Month Award for August.
Tyler Ivey and Rob Kohler review Tylers big win in the United Dirt Late Models at Golden Isles.
In the second hour young drivers Amanda Furgeson (Sprints), Casey Caudill (Late Models), Andy Lassara (Champ Cars) are interviewed. Dave Brown closes out the show with a preview of race #7 of the Brown Motorsports Spectacular.


Show #55 - Sept. 8, 2008
United Dirt Late Models promoter Ken Kinney and winner from the UDLMCS event at North Florida, Mark Whitener, open the show.
Back into action after a two-week hiatus, IFR introduces Joe Lewandoski to Florida drivers and fans. Joe recently took over the job of Marketing Director for New Smyrna Speedway.
B.J. McLeod and Jeremy Colangelo, two super late model stars who race at New Smyrna are also featured.
Gary LaPlant opens our sprint segment with comments about his role in starting up the Checkered Flag Sprint Series and recent posts on forums regarding the TBARA.
Bryn Gohn won the Saturday show at Volusia with sprint racing weekend put together by Ocala & Volusia. Ocala Speedway owner Mike Peters and Gihn are in the spotlight in the last segment.


Show #54 - August 18, 2008
The "Hurricane Fay" show. A review of the "Battle on the Blacktop" at Charlotte, the Brown Motorsports Spectacular, with guests Mike Bresnahan, Danny Foster, Bobby Orr, Wayne Jefferson, Brittini Huntington and promoter Bobby Diehl. Clips from fans and drivers and news from around the state.


Show #54 - August 11, 2008
Guests include Citrus County Speedway promoter Don Cretty, Lee Faulk on his highly successful driver development program in North Carolina and young Miami driver Drew Brannon on his first trip to Bristol in ASA Late Models.
Ronnie Sims is returning to Fastrucks as the series is being revived. Ronnie tlaks about his departure from Auburndale as Race Director and his new role as Operations Director at Charlotte.
On the dirt Shan Smith looks back with great humor at his misadventure at Waycross Speedway in the United Dirt Late Models on Saturday night. Then Dusty Cone revels in the big win at Waycross and the fact that he loves the track many drivers find too tough to tame.
Ken Kinney talks about the upcoming "Battle on the Blacktop" at Charlotte County August 19.
Phil Harp on the Champ Kart race Memorial race coming to DeSoto next weekend.
As always news you won't find anywhere else.



Show #53 - August 4, 2008
An awesome motor sports show with a recap of the closing of USA International Speedway and coverage of its last race. Live on the show are David Rogers, winner of Sunbelt race and Keith Lilley, winner in the FASCAR trucks, the last winners ever on the 3/4 track. Also Wayne Anderson, Joe Winchell, Tim Russell, B.J. McLeod, Jay Middleton and more plus fans comments.
Terry Roberts breaks the news on his leaving New Smyrna Speedway after 8 years as the General Manager.
In the second hour, Mike Peters of Ocala Speedway and Tonya Moschell of Volusia Speedway Park discuss the sprint car racing the two tracks are working together to promote.
....and much more news for race fans you won't get anywhere else.



Show #52 - July 28, 2008
Jeff Choquette, Scotty Crockett, Teddy Nelson, Blake Koch, Linda Jericka and Rusty Marcus are guests.



Show #51 - July 21, 2008
Dick Anderson, Billy Bigley Jr. and Patrick Williams speak about racing multiple tracks and give their take on current racing promotion. Patrick goes into the details of his Hard Charging run in the Scott Thompson Memorial. Co-owner Rex Guy from Auburndale explains the reasons behind recent controversial decisions at the speedway in a very lively debate after his comments about the racing media.



Show #50 - July 14, 2008
Our 50th IFR show was ablaze with cool guests and no shortage of controversy. For many fans the segment of the this show about Auburndale Speedway may seem like a bad episode of the Twilight Zone. Aaron Williamson and Jason Stifle give their story about being booted from Auburndale and Rob Armstrong tries to defend Rex Guy's decision to not allow them to race.We will leave it to you fans to decide where reality and fantasy divide. ----- Also tonight Tonya Moschell, GM from Volusia and Ken Kinney talk about the upcoming huge Scott Thompson Memorial. Johnny Collins, Dirt Late Model racer from Jacksonville is named the Pandora Jewelers Driver of the Month for June. Greg Roberts, severely injured in a school bus figure eight race recently talks about the wreck and his recovery. FAST Mini Cups update from Rick Auriemma and Travis Wilson talks about his new business venture.



Show #49 - July 7, 2008
A great mixture of veterans and some great young talent highlight this edition of Inside Florida Racing. Wayne Anderson took two wins in the Super Late Models in the last week and as always has some strong opinions on the current state of short track racing. Mike Franklin Jr is back in action in the late models and is happy having fun at the track. Rob "Bonehead" Elting and "Hollywood" talk about the 'old days'. Wayne Jefferson is still winning races, but he too is concerned about the future of the local racer.
Rickly Moxley from the Advance Auto Parts Pro Truck Series, Drew Brannon is up in Indiana celebrating becoming the youngest feature winner in the ASA Late Models, and The Irish ladies (Chandrae and Aaron) talk about their FAST Mini Cup racing.




Show #48 - June 30, 2008
Guests include driver of the Bobby Labonte dirt late model, Jason Fitzgerald fresh from a second place run in the UDLMCS dirt series. Promoters Don Rehm of the Checkered Flag Sprint Cars and Terry Roberts, General Manager from New Smyrna Speedway talk about their upcoming races. Matt Bowers will be trying to hold onto his lead in the Tempaco/Noritz Sunbelt Super Series in the upcoming Clyde Hart Memorial. Rick Bristol begins to prepare for the Dec 5 & 6th Family Fundraiser Truckers 200 at Orlando. Much more and lots of news you won't hear or read about anywhere else.



Show #47 - June 23, 2008
A look at some upcoming events through the eyes of the racers who will compete in them. Jodan Martin is a day shy of nine racing in the FAST Mini Cups racing at Auburndale Speedway.
Jeremy Colangelo is chasing both the Noritz/Tempaco Sunbelt Super Series and the Goodyear Challenge Series titles. Sunbelt is at New Smyrna Speedway on July 3rd and this Saturday at Columbia Motorsports Park. Patrick Thomas is the leader in Southern Sportsman Series, which needs a good showing of cars in its next race or two to keep the series alive. Patrick makes a strong case for supporting this series.
Blake Koch jumped from MotoCross to Late Models and will be at Charlotte County in the Late Model 100.
Shan Smith, one of Florida's top dirt late model drivers is looking for win number one in the United Dirt Late Model Challenge Series at Golden Isles. Smith is second in points on the fast growing dirt tour. Sunshine Speedway news, Volusia news, opinions and much more!




Show #46 - June 16, 2008
A great bunch of drivers tonight: Codey & Billy Benoit (Codey won the Legends feature at CCMP), Shea Holbrook (young lady making the switch from road racing to Late Models), Kory Abbott (Continues to win in Legends at Orlando, now heading to huge national event in Montana), Sonny Hughes Retired Late Model driver from DeSoto and SARA Series), Tony Carreno (interesting story from the grandstands as a fan to Modified winner's circle in less than a year) , Todd Freed, Jr, (one of DeSoto's most popular drivers ever, now a law officer and part time racer).Ernie Teed Jr. (Still winning in Open Wheels) ....Plus breaking news from Putnam County and much more.


Show#45 - June 10, 2008
Guests include: Johnny Collins fresh off his big win in the Powell Memorial - - Mike Bresnahan took home the Hard Charger Award in the Powell, not bad for a rookie in the dirt ranks. -- Ken Kinney spills the Hot News! about the United Dirt Late Model Series at Volusia and Charlotte County (on asphalt).
Second hour: Brian Finney, winner of the Sunbelt Series 125 at Lakeland and Daniel Keene, Jr on his big win at Lakeland in the Goodyear Challenge Series -- Wayne Reutimann, Sr visits to talk about his win in the TBARA at Orlando. Rick Anges and Scott Lumbard co-host along with Carol Wicks...Rick announces Travis and Charlie Statts as co-winners of the Pandora Jewelers Driver of the Month for May.


Show # 44 - June 2, 2008
Co-hosts Rob "Bonehead" Elting talk with Scotty Adema about the costs of sprint car racing plus his views on the camaraderie and sprit of the sprint car community. Ken Kinney updates fans on the upcoming Powell Memorial at Ocala Speedway, plus driver Rich Pratt lays it on the line exactly how important this race is to him. Jessica Murphy takes on the boys in the Goodyear Challenge Series at Lakeland, Fl. Don't be surprised if she comes home a winner. Mike Butka updates race fans on the Putnam County Speedway situation, plus more news and views from around the state.


Show #43 - May 27, 2008
It is Powell Memorial time again, only this time it is bigger than big. The Powell memorial will be racing on dirt at Ocala this year and with drivers from the United Dirt Late Model Series combining with the regulars from the speedway's late model ranks it may reach 50-60 cars. Mike Peters (Ocala Speedway owner) and James Powell are guests tonight. From the media we have some conversation with Rick Anges and Joe Linebarier. Driver Chritsian Augsberger (Hendry County), is a 12 year old you want to take notice of. A very good example of why kids should be involved in the sport. Carol Wicks co-hosts the show with CeCe Brooks.



Show #42 - May 5, 2008
Billy "the Kid" Ausburn announces his new job at Ocala Speedway as the Race Director. The FAST Mini Cups are getting good car counts and lots of different winners, Susan Auriemma updates race fans. Bobby Diehl (Charlotte County owner) talks about his teaming up with Steve Dorer (owner of Race Car Engineering) to do some joint efforts at promotion. Five Flags Speedway owner Tim Bryant speaks about the track program, motor rules, promotion and much more. Blaze Martin is the leading rookie in the TBARA this year, and it is about time fans got to know more about him. Wayne Jefferson won the last Extreme Modified Series race as the series closed over the weekend. Jefferson and hosts discuss the modified issues. Clint Foley is named (and surprised) the Pandora Jewelers Driver of the Month.


Show #41 -April 28, 2008
Guests include David Pollen Jr. (dirt & asphalt late models) - Kenny Dukes (Central Florida Wingless Sprints) - Todd Schmidt (TBARA Sprints) - George Gorham (Trucks & Late Models) - Raulie Morse (Auburndale racing) - Bill Fisher (update drivers organizing at Putnam County Speedway). Breaking news stories and inside information found no where else.



Show #40 -April 21, 2008
Rex "Boneman" Hollinger joins CeCe Brooks and Carol Wicks to talk with Florida drivers, officials and one track promoter. Guests include: Richard Tipton, Flagman at North Florida Speedway - Chris Smyth, Speedworld driver - Bill Fisher, race director with the new group of drivers and owners who are going to operate the track in 2008. Fisher talks about the challenges of getting the track back in the groove. - Two top sprint car drivers are featured: Doug Hevron, preparing for the Little 500, Dude Teate, one of the top stars of the TBARA. - Late model racer from Orlando Patrick Conrad stops by and promoter from Speedworld Rusty Marcus updates fans on the 2008 racing season.


Show #40 -April 14, 2008
Guests: Brown Motorsports Spectacular winner Eugene Davidson from Auburndale. Frank Pfister, FAST Mini Cup driver currently leading the points race. Bobby Diehl on some upcoming events at Charlotte County Motorsports Park. John Sarppraicone, DeSoto Super Speedway owner, talks about racing, the horrible economy and changes needed in racing. Rob Sweeten, photographer from Hendry County Speedway updates fans on Florida southernmost race track. Veteran sprinter Stan Butler on the TBARA series. Keith Butler, sprint car driver and son of Stan, outlines his project to assist troops in the war zones.



Show #39 -April 7, 2008
-ASCS Sprints Cars preview...coming to Ocala Speedway- Mike Peters
-TBARA Winged Sprints are going strong...31 cars at DeSoto last weekend - Sonny Hartley and Dave Shotsberger from the TBARA
-Dave Brown on the Brown Motorsports Spectacular coming to Auburndale Speedway.
-Jeff Firestine is named Pandora Jewelers Driver of the Month...A surprised Jeff visits with Rob and CeCe.
-The announcement of the Pandora Jewleres Driver of the Year Ring from Inside Florida Racing. This awesome prize awaits one successful racer at years' end.
-Ken Kinney outlines the makeup racing for the Untied Dirt Late Model Challenge Series on April 26th at East Bay.



Show #38 - March 31, 2008
The latest news from around the Sunshine State, discussion of Pandora Jewelers Driver of the Month for March.....Guests include: Kevin Durden(winner in Ocala Hobby Stocks), Mike Bresnahan (winner in Ocala Late Models in his first race on dirt), Justin Reynolds (Orlando Super Stocks), Wayne Morris (two feature wins at Charlotte in two classes) Ken Kinney on the upcoming United Dirt Late Model race at East Bay Raceway Park. Interiews with drivers from the Bronson ASA Late Model race (Justin Larson, Blake Lehr & Jimmy Lang)


Inside Florida Racing took the week off March 24, 2008


Show #37 - March 17, 2008
The racing legend Buzzie Reutimann keeps on winning and inspiring, these days it is at East Bay Raceway Park in the Modifieds. Other drivers on tonight's show: Scot Walters (late medels), AJ Curreli (late models), Scotty Crockett (Hooters ProCup), David Foster (super stocks), Dakotah Stephens (sprints), Kevin Macy (late models) and announcer Scott McAllister.



Show #36 - March 10, 2008
Five time National Dirt Late Model Champion and Southern All Stars Champion Ivedent Lloyd is our special guest. In an extended interview Lloyd talks about his career, the United Dirt Late Model Series and much more. Ivedent is coming off a big win in his first visit to Hendry County Speedway.
Other guests include fifty year racer and winner of the Brown Motorsports Spectacular #1 Eugene Davidson....dirt late model driver Shan Smith.....Sunbelt Super Late Model racer Brian Finney....Bill Green from KARNAC.com and the Tampa Tribune.....Mark Clauss with the Florida Slingshots.



Show #35 - March 3, 2008
Mike Peters reviews his successful debut as a dirt track operator (Ocala Speedway), Checkered Flag Sprint Series winner Jeff VanDusen from New York, Randy Kile trauck racer, David Brown and Wayne Jefferson announce Jefferson- Irwin Racing's involvement with the Brown Motorsports Spectaculars at Auburndale Speedway, Rob Kohler Hendry County Speedway announcer on the upcoming United Dirt Late Model Series race, and Rick Anges announces his new role as announcer of the series. News from around the state, and the announcement of the PANDORA JEWELERS Florida Driver of the Month.

Inside Florida Racing -
Podcast Version 2007
Show #26 - December 10, 2007
Guests included Jimmy Owens (StormPay.com Dirt Late Model winner at East Bay), Kory Abbott (winning Legends driver), Mike Besnahan (going dirt going asphalt, retire, Sunbelt, we'll see), Sid Whiteside (NASGRASS Mower racing), Rick Bristol and Bill Green. WE REGRET THAT RECORDING OF THE SHOW IS NOT AVAILABLE

PANDORA JEWELERS DRIVER OF THE MONTH!
January - Jeff Choquette July - Donnie Ollie Jr.
February - Shane Williams August - David Rogers
March - Jeff Firestine September -Roger Crouse
April - Clint Foley October- Shan Smith
May - Travis and Charlie Statts November - Wayne Anderson
June - Johnny Collins December - Steve Darvalics
WHO EARNS THE DRIVER OF THE YEAR RING?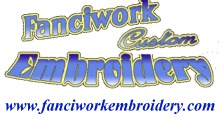 LIVE 7-9 PM MONDAY EVENING FROM OUR BRAND NEW REAL RACIN' USA STUDIO IN SOUTH FLORIDA.
With your hosts Rob 'Bonehead' Elting , 'CeCe' Brooks & Friends
Have news for Inside Florida Racing? Have a guest suggestion?
Send an EMAIL to Inside Florida Racing
FLORIDA HEADLINE NEWS!

For All the Florida Racing News Click Here!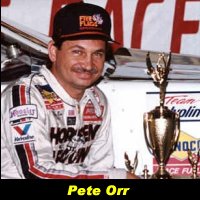 PETE ORR TRIBUTE SHOW:
Featuring guests Scott Reeves, David Green, Mike Cope, Darrell Waltrip, Travis Kittleson, Justin Drawdy, B.J. McLeod, State Senator Bill Posey, David Russell, Leroy Porter, Lee Faulk and others. Bobby Orr and Scott McAllister are guest co-hosts.
CLICK TO LISTEN OR DOWNLOAD NOW!
"DANGEROUS" DAN TOLER
Much of the music used on Real Racin' USA is courtesy of DanToler. Guitar player for Allman Brothers & Greg Allman Band and his own Toler Brothers, Dicky Betts & Great Southern, owner of four Gold Records and a big Florida motorsports fan.
Spend 30 minutes with a Guitar Legend.




Push Button to Listen!